Ryan Reynolds On When He Knew Blake Lively Was "The One"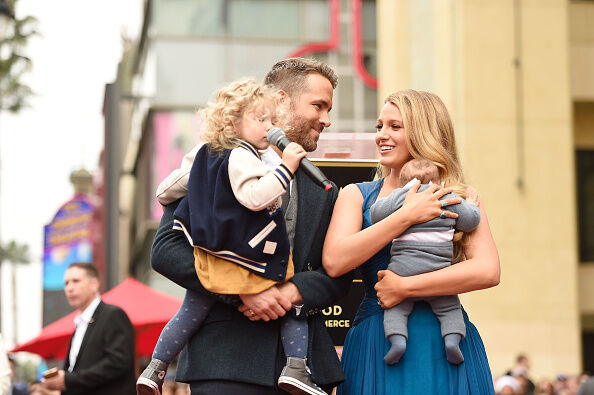 Ryan Reynolds realized Blake Lively was "the one" while they were dancing together in a deserted restaurant.
He explained to GQ Magazine : "We were hanging out at this little restaurant in Tribeca that's open really late, and this song came on, and I was just like: "Want to dance?" No one was in there, so it was just totally empty. And it was just one of those moments where halfway through the dance, it was like: "Oh I think I just crossed a line."
For Blake it was the realization that Ryan is her best friend- the first person she has ever been with who she "likes" as well as loves
She told Marie Claire : "I knew he would always be my best friend for my whole life. That was the biggest thing to me. I'd never known anything like the friendship that I had with him. I could like him as much as I loved him."
After Blake gave birth to their first baby, Ryan reached new levels of love for her, Speaking in 2015, he said: "I am not one for declarations of sentiment across the airwaves, but when we had that baby, I fell more in love with my wife than I'd have ever been in my entire life. I couldn't believe it."