Dating App Lines You Should Never Use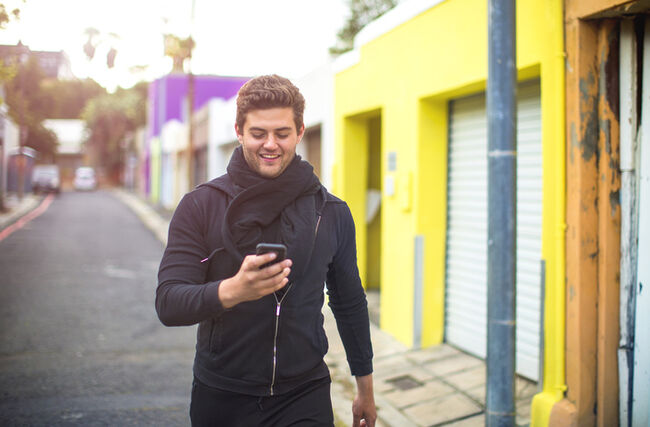 Online dating can be fun but I think it's safe to say the toughest part of online dating is starting a conversation. Here are 7 dating app lines you should avoid when you're trying to start a conversation!
"Hey"
It's 2019, opening with "hey" or "hi" or an equivalent on a dating app is basically the conversational equivalent cooking your significant other a totally dry chicken breast.
"Drinks next week?"
Instead, try exchanging a few messages to make sure you can actually hold a conversation with the person first.
"If you were stuck on an desert island and could only bring three things what would they be?"
For a similar question that will make you seem fun and irreverent, ask your match who they think should play them in a movie made about their life.
"You're cute"
Think "cute smile" instead of "you're cute". We would even go more specific and compliment something like their makeup or an item of clothing they're wearing — and as an extra bonus, if you find something interesting in a photo that is not their first one, go with that. This shows that you actually looked at their profile and are not just blindly swiping.
"An emoji"
An emoji just means you scrolled through all the emojis your phone has to offer and likely chose a random one.
"*Dog emoji* Hey Charlie what are you doing in there? Come back boy!
Like many jokes, this was ruined by the internet because everyone started using it.
"Are you my appendix? Cause I don't know how you work, but this feeling in my stomach makes me what to take you out"
Variations include "You're not the trash, but I'd like to take you out" and "Are you Chinese food? Cause I'd like to take you out." We feel like, in the early days of dating apps, using cheesy pickup lines was the only way to get a response in a sea of "hey"s.

The Rendezvous
Want to know more about The Rendezvous Show? Get their official bio, social pages & articles on The Rendezvous with Simon!
Read more